Two supporters of Democrat Joe Biden pleaded guilty in multiple cases to multiple charges related to a viral incident which saw them attacking a Trump fan aged seven and stealing his MAGA hat.
In August last year, police in Delaware arrested Olivia Winslow and Camryn Amy in connection with a viral video showing the women engaging in violent confrontations outside a Biden event.
The horrific incident was caught on video on Aug. 20 and triggered national outrage when it was shared online.
After leaving the site of Biden's acceptance speech at Wilmington's Democratic National Convention, Delaware, Winslow and Amy were captured ripping up Trump signs.
This video shows the suspects becoming violent while adults defend the Trump fan aged 7.
The two Biden supporters, both of Wilmington, have both pleaded guilty to charges of theft, child endangerment and hate crimes in the incident, the Delaware News Journal reported Wednesday.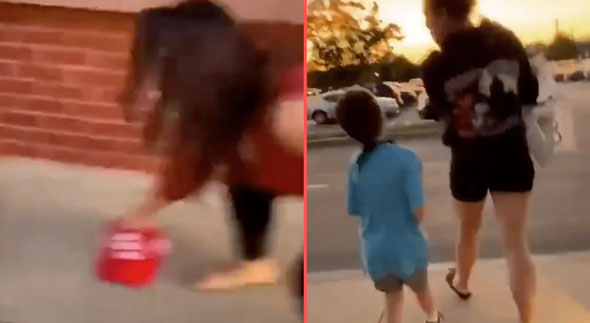 Winslow and Amy will be sentenced in September.
It is not surprising that prosecutors won't seek jail time.
The News Journal reported that their attorneys agreed that probation was the "appropriate sentence" in the case, but declined to comment further.
According to the report, left-wing attackers were able to get their charges dismissed in a sweet deal.
As part of Monday's plea agreement, all charges of assault attempted attack, and conspiracy was dropped.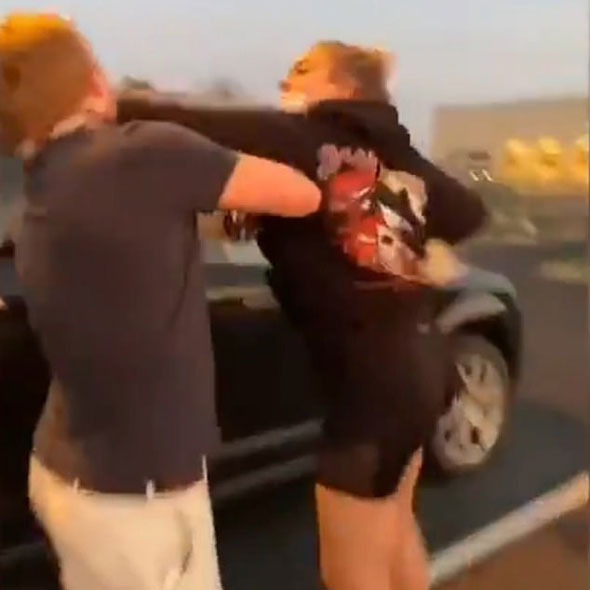 The footage, which was viewed more than 5 million times, was posted on Twitter by Students for Trump.
WATCH IT HERE:
Outside the DNC Convention tonight, radical leftists attacked a 7 year old boy.

Why?

Because he was simply showing his support for President @realDonaldTrump.

Truly shameful.pic.twitter.com/rBFzlg2WFu

— Students For Trump (@TrumpStudents) August 21, 2020
After watching the clip, cops in Wilmington reported that they were able to track down Amy and Winslow.
"Are you destroying my property?" an unidentified woman asks in the clip as Winslow and Amy tear up her Trump signs.
The footage shows that the pair turn their attention to the MAGA hat lying on the ground.
"Get it, Liv, get it," Amy tells Winslow.
It goes without saying that these two got off lightly.
They would have likely never seen the light of day again if they had been Trump supporters.