Since they don't have President Trump to defame on a daily basis, the leftist media is in serious financial trouble. Trump is now dancing on their graves in hilarious fashion.
Trump made a new statement to celebrate their downfall.
"CNN ratings are down 70%. MSDNC is also way down," Trump said. "Actually, they are ALL way down. They say the news is 'boring' since I left D.C. Morning Joe, Joy Reid (whoever that is? ), Nicole Wallace, Jake Tapper, and even Chris Wallace, at Fox, in free fall. A wonderful thing to see!," he said.
Take a look at the following: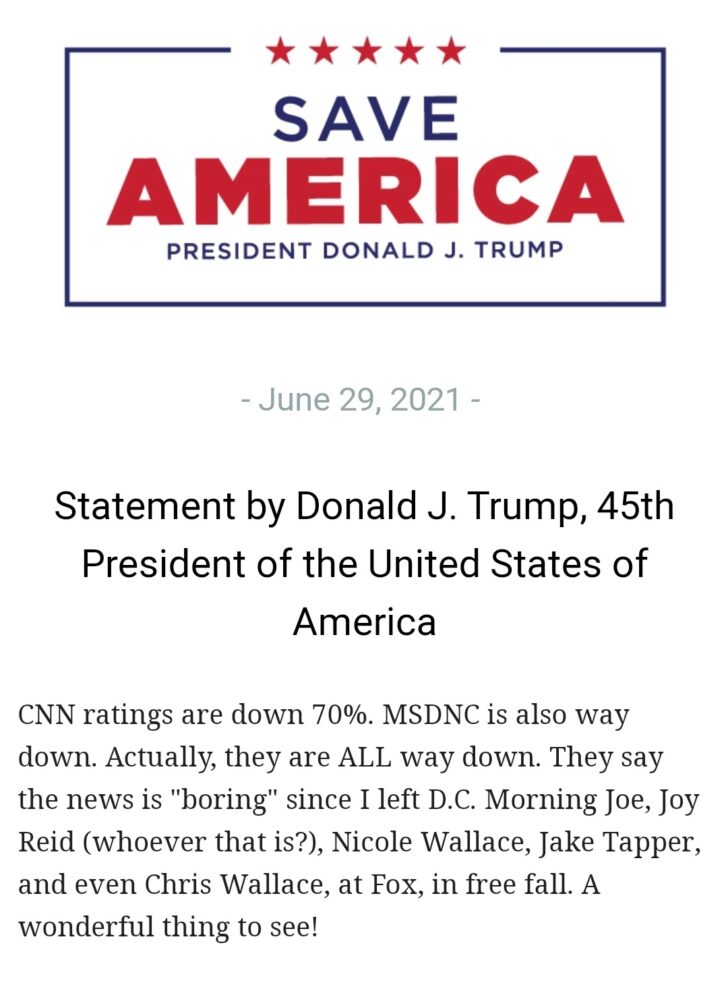 Daily Caller pointed out that CNN's "The Lead with Jake Tapper" has lost 75% of its audience after Trump's departure in January.
Please comment below to share your thoughts on the massive demise of the liberal media propaganda-filled.