Bill O'Reilly declared a"Limited Engagement National Tour" with Trump scheduled for December, according to The Western Journal.
"These will be wonderful but hard-hitting sessions where we'll talk about the real problems happening in the U.S., those that the Fake News Media never mention," Trump shared.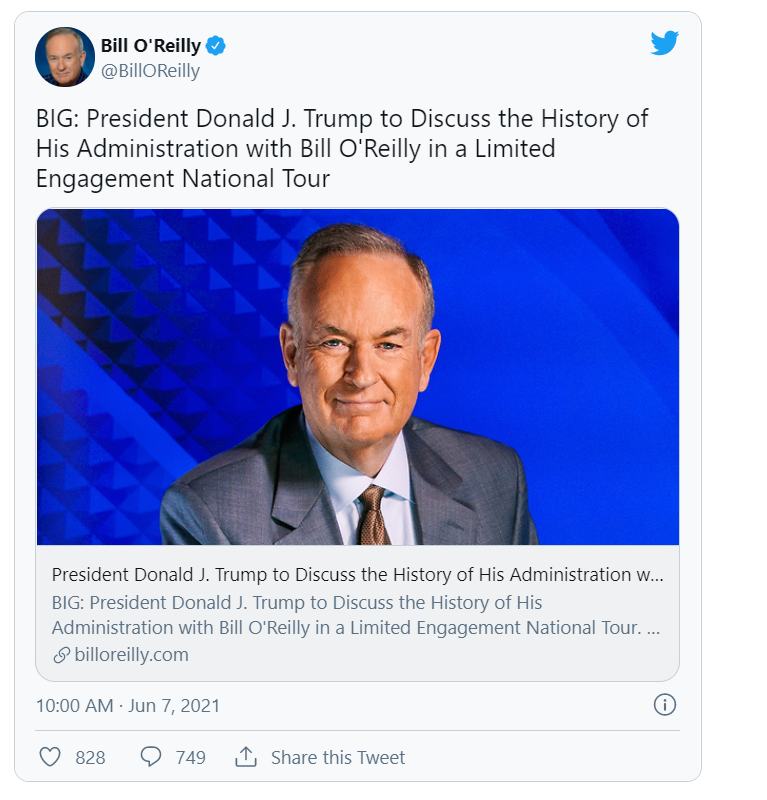 "I will be focusing on greatness for our Country, something seldom discussed in political dialogue. If we don't make our Country great again, we will soon no longer have a Country!"
Trump said,"I look forward to working with Bill, who right now has the #1 bestselling book, to openly discuss the real problems of our Country, and how to solve them. Additionally, it will be fun, fun, fun, for everyone who attends!"
O'Reilly said,"My job as a historian/journalist is to get important things on the record in a fact-based way. These conversations with the 45th President will not be boring."
"From the pandemic that killed hundreds of thousands, to the speedy development of the vaccine, to the rise of the economy, to the global challenge from China, Donald Trump was the dominant decision-maker and the most powerful person in the world."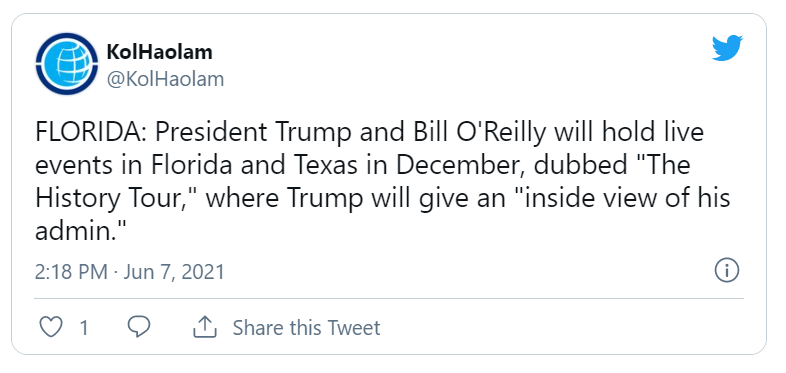 "We will evaluate external factors, including instances of violence, restrictions on peaceful assembly and other markers of civil unrest," Nick Clegg stated.
"If we determine that there is still a serious risk to public safety," Clegg continued, "we will extend the restriction for a set period of time and continue to re-evaluate until that risk has receded.
"When the suspension is eventually lifted, there'll be a strict set of rapidly escalating sanctions which are triggered if Mr. Trump commits further offenses in future, up to and including permanent removal of his accounts and pages."